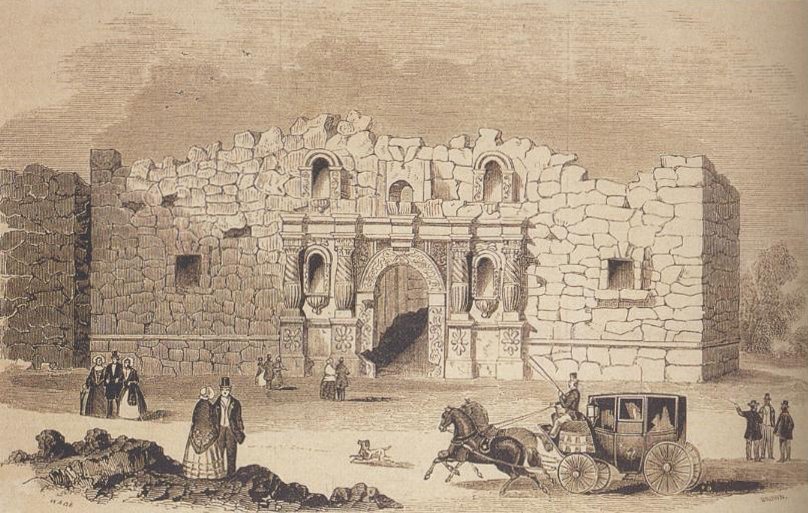 Remember the Alamo
Remember the Alamo
What is the Alamo?
The Alamo- a mission in San Antonio, Texas, the site of a siege and massacre in 1836 by Mexican forces under Santa Anna of a handful of American rebels fighting for Texan independence from Mexico
The Battle of the Alamo during Texas' war for independence from Mexico lasted thirteen days, from February 23, 1836-March 6, 1836. In December of 1835, a group of Texan volunteer soldiers had occupied the Alamo, a former Franciscan mission located near the present-day city of San Antonio. On February 23, a Mexican force numbering in the thousands and led by General Antonio Lopez de Santa Anna began a siege of the fort. Though vastly outnumbered, the Alamo's 200 defenders–commanded by James Bowie and William Travis and including the famed frontiersman Davy Crockett—held out for 13 days before the Mexican forces finally overpowered them. For Texans, the Battle of the Alamo became an enduring symbol of their heroic resistance to oppression and their struggle for independence, which they won later that year. The battle cry of "remember the Alamo" later became popular during the Mexican-American War of 1846-1848.
Source: History.com
https://www.foxnews.com/politics/texas-gop-chair-allen-west-says-scotus-setback-may-call-for-union-of-law-abiding-states
Yesterday's Prophetic Word found here
Sophia Calloway Wisdom Calls To The Way™
Copyright 2020 Prophetic Press Media & Publishing
© 2020, Wisdom Calls To The Way. All rights reserved.
Prophesies
Prophetic Messages